Self Storage Units New Plymouth
Conveniently located at both 477 Devon St and 233 Connett Rd, Safeguard Storage has two highly secure and gated facilities right in the heart of New Plymouth. Both sites were chosen for their location, ease of access and proximity to residential areas – making it easier for customers to access their belongings. Providing cheap storage in New Plymouth, you can be sure our highly-knowledgeable staff can offer the best self-storage solutions. Stop asking yourself, "where is the best self-storage hire near me?" and come and see us today!

Office hours
Mon – Fri: 9AM – 4PM
Sat – Closed
Sun – Closed
For Strandon Branch
By Appointment Only
Access hours
Mon – Sun: 7AM – 7PM
Features at Our New Plymouth Branch
Featuring high-tech HD CCTV and alarm systems, you can store your personal or business-related items with total confidence. We have a diverse selection of storage units ranging from closet-sized to spaces large enough to house the contents of a five-bedroom home securely.
Along with a team of highly-knowledgeable storage advisors, take comfort knowing you are dealing with friendly professionals within a 100% Kiwi-owned and operated self-storage facility. As a versatile storage facility, we pride ourselves on immediately offering short- and long-term storage solutions at a cost-effective price.


Short & Long Term Storage Options


Clean, Dry & Modern Facilities



100% Kiwi Owned & Operated - Support Local

First Month - Only $1 For a limited time only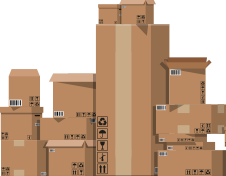 Easy, Secure & Affordable Storage Units See Our Range
Small Storage Unit
You may be looking for a slight increase in space to store seasonal items, family heirlooms, or a partial excess of stock for your business. Our small storage is an excellent solution for those who require space for several boxes or a one-bedroom unit.
Medium Storage Unit
The medium storage option is ideal for anyone looking to store the contents of a two or three-bedroom house. However, you could also be a business with excess stock that requires a space to store your products securely. Talk to storage expert today to get a free quote!
Large Storage Unit
If you need plenty of storage, look no further than our large storage options. With the capability to securely store the contents of a four-bedroom (or more) house, you'll be sure that your items can be safely protected in our biggest storage option. Send us an email to discuss further.
What do our clients say about us?

Sophie Van Der Lijn Paul
I had to downsize half way through moving to a new city, the team at SafeGuard Storage is extremely helpful in sorting out the perfect unit for me at a great price, a huge relief! They are awesome to deal with and helped us throughout the whole process as we had never used a storage facility before. Would highly recommend Terry, Justin and the SafeGuard Team. Highly recommend them for their great friendly service, thanks again!
Sophie Van Der Lijn Paul
Courtney Paterson
Really great storage facility. Easy to access and feels nice and safe with the added protection of individual entry codes. Tidy and immaculate grounds, which was great for my situation. Good, local location.
Courtney Paterson
Enquire Now to Receive a Free No Obligation Quote