Reasons for Personal Storage:
Moving House
Our secure storage units are great for storing items while moving or building a house. Decrease the stress and clutter with our clean, dry, affordable storage units.
Furniture Storage
Our larger units are the perfect solution for storing unwanted or excess furniture. Our largest units can accommodate the contents of an entire five-bedroom home!
Renovating
Removing house contents during home renovations will decrease the risk of damage. Don't leave anything to chance when renovating – we provide flexible storage options to suit your specific situation.
Long-Term Travelling
It might be a temporary move to another country or city; nevertheless, Safeguard Storage can provide you with the ideal space to keep your furniture, clothes and appliances safe as you explore the world.
Downsizing
You may be moving into a smaller house without requiring as many items. Our high-quality storage units are an excellent temporary solution when deciding what to do with your excess belongings.
What We Offer?
We can provide the perfect area to offload your house items, whether for making room, storing furniture, moving house or downsizing. The spacious storage units of Safeguard Storage are only accessible to you and are located in an alarmed, gated facility that operates with 24/7 HD CCTV.


Short & Long Term Storage Options


Clean, Dry & Modern Facilities



First Month - Only $1 For a limited time only

100% Kiwi Owned & Operated - Support Local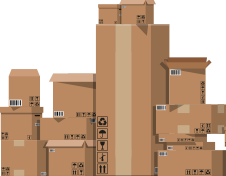 Easy, Secure & Affordable Storage Units See Our Range
Small Storage Unit
You may be looking for a slight increase in space to store seasonal items, family heirlooms, or a partial excess of stock for your business. Our small storage is an excellent solution for those who require space for several boxes or a one-bedroom unit.
Medium Storage Unit
The medium storage option is ideal for anyone looking to store the contents of a two or three-bedroom house. However, you could also be a business with excess stock that requires a space to store your products securely. Talk to storage expert today to get a free quote!
Large Storage Unit
If you need plenty of storage, look no further than our large storage options. With the capability to securely store the contents of a four-bedroom (or more) house, you'll be sure that your items can be safely protected in our biggest storage option. Send us an email to discuss further.
What do our clients say about us?

Sophie Van Der Lijn Paul
I had to downsize half way through moving to a new city, the team at SafeGuard Storage is extremely helpful in sorting out the perfect unit for me at a great price, a huge relief! They are awesome to deal with and helped us throughout the whole process as we had never used a storage facility before. Would highly recommend Terry, Justin and the SafeGuard Team. Highly recommend them for their great friendly service, thanks again!
Sophie Van Der Lijn Paul
Courtney Paterson
Really great storage facility. Easy to access and feels nice and safe with the added protection of individual entry codes. Tidy and immaculate grounds, which was great for my situation. Good, local location.
Courtney Paterson
Enquire Now to Receive a Free No Obligation Quote