Reasons for Vehicle Storage:
Travelling
Avoid the expensive costs of storing your car at the airport, or evade the risks of leaving it at home. Storing your vehicle in our highly-secure facilities while out of town or overseas is a stress-free and convenient option to keep your wallet and vehicle out of harm's way.
Moving and Renovating
Moving and renovating can be a hassle, store your spare car in our monitored storage facility instead of risking it outdoors. Protected against theft, animals and the elements, you'll rest assured knowing that your vehicle is safe and sound!
Classic Cars and Sports Cars
Keep your valuable car safe for long periods of use; we offer convenient access without lowering security standards. Your prized possession will be in the best possible hands, as only you can access your vehicle when it stays at our gated, secure facility.
Motorbike Storage
Have a collection of motorbikes or a vintage cycle you want to fix up? Our storage units are ideal for securely holding valuable vehicles that may not have a dedicated safe location on your property.
What We Offer?
Garage filled to the brim? Leaving the country for a bit? Our staff are highly trained to take care of a variety of vehicles. Our 24/7 HD CCTV camera systems, alarmed and gated community provide the perfect secure location to ensure that your car, van, or trailer stays protected for as long as you're away.


Short & Long Term Storage Options


Clean, Dry & Modern Facilities



First Month - Only $1 For a limited time only

100% Kiwi Owned & Operated - Support Local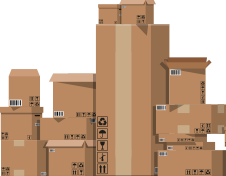 Easy, Secure & Affordable Storage Units See Our Range
Small Storage Unit
You may be looking for a slight increase in space to store seasonal items, family heirlooms, or a partial excess of stock for your business. Our small storage is an excellent solution for those who require space for several boxes or a one-bedroom unit.
Medium Storage Unit
The medium storage option is ideal for anyone looking to store the contents of a two or three-bedroom house. However, you could also be a business with excess stock that requires a space to store your products securely. Talk to storage expert today to get a free quote!
Large Storage Unit
If you need plenty of storage, look no further than our large storage options. With the capability to securely store the contents of a four-bedroom (or more) house, you'll be sure that your items can be safely protected in our biggest storage option. Send us an email to discuss further.
What do our clients say about us?

Sophie Van Der Lijn Paul
I had to downsize half way through moving to a new city, the team at SafeGuard Storage is extremely helpful in sorting out the perfect unit for me at a great price, a huge relief! They are awesome to deal with and helped us throughout the whole process as we had never used a storage facility before. Would highly recommend Terry, Justin and the SafeGuard Team. Highly recommend them for their great friendly service, thanks again!
Sophie Van Der Lijn Paul
Courtney Paterson
Really great storage facility. Easy to access and feels nice and safe with the added protection of individual entry codes. Tidy and immaculate grounds, which was great for my situation. Good, local location.
Courtney Paterson
Enquire Now to Receive a Free No Obligation Quote